DATA ACQUISITION SYSTEMS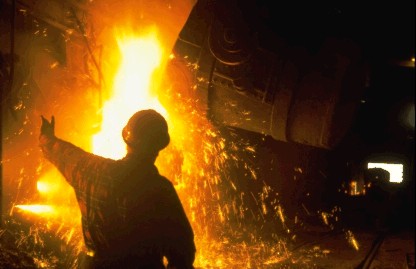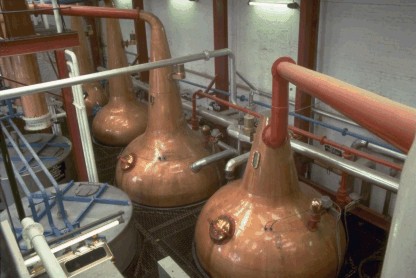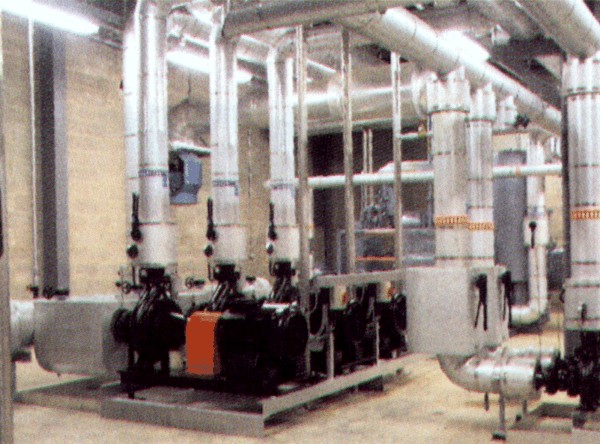 (CLICK ON PRODUCT PICTURE FOR DATA SHEET)
In 2003, Goodburn Data took over the operations of Data measurements Ltd (DML), which was formed in 1982 as a supplier of industrial data acquisition systems. Since then Goodburn have installed hundreds of systems in applications as diverse as automotive manufacturing, power generation equipment, civil engineering structure monitoring and military and defence systems.
We can supply or repair IMP data acquisition modules manufactured by Solartron, or we can update them to work with modern PCs and Laptops.
Alternatively, we can supply complete new systems using either new IMPs, our own SIGMA modules or custom designed modules, all of which work seamlessly with our IDAS PC software.



SOLARTRON IMPS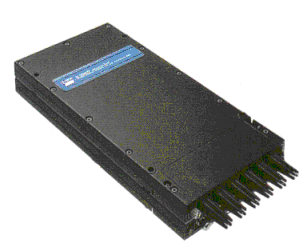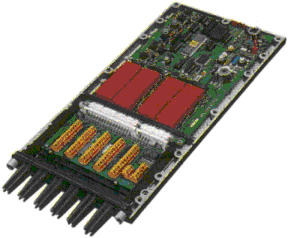 SOLARTRON IMP DATA ACQUISITION MODULES

The Isolated Measurement Pod (IMP) is a complete data acquisition module containing a 16 bit ADC, signal conditioning, communications to host computer, built in sensor energisation and a detachable connector block all contained in a NEMA3 /IP55 environmentally protected case.

IMPs can make precise measurements of dc voltage, current, temperature (using thermocouples or PRTs), resistance, strain, vibration, pressure, frequency, pulse counts, events and status.

Up to 1000 channels per second over 1.5 Km can be connected to a host computer using the S-Net high speed communications network.

IMPS have been in use for over 30 years now and many are now being updated for modern PC systems or replaced altogether. We can still repair most types of IMP and even supply brand new units.
________________________________________________________

3595-4U IMP TO USB INTERFACE


The 3595-4U interface replaces the 3595-4B and 3595-4C interface cards that were needed to allow an IMP SNET network to communicate with a host PC. The 3595-4U communicates via the PC's USB interface.

This means that, for the first time, IMPs can be interfaced with a laptop rather than a desktop computer, opening up a wide range of additional applications. The 3595-4U will function only with our IDAS software and device drivers.

All communication and power connections are made via standard plugs and sockets on the front and rear panels of the 3595-4U unit.
________________________________________________________

SIGMA DATA ACQUISITION MODULES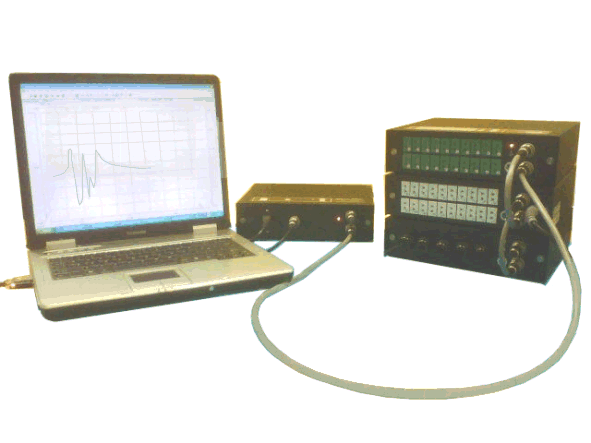 SIGMA MODULES CONNECTED TO A LAPTOP
The Sigma remote data acquisition system features small, portable remote measurement units which can be distributed over a wide area and connected via an RS485 high speed network - reducing the cost of transducer cabling at the same time as ensuring the integrity of the measured results. The system consist of a number of different modules suitable for a range of standard input sensors and a computer interface-network power supply unit. Up to 99 Sigma units can be connected to a single RS485 network over a combined length of 1Km.

The hub of the system is the 381 interface, which converts the RS485 into either a RS232 (381A) or a USB (381U) signal for connection to a PC. The 381 interface also provides DC power for all the Sigma modules on the network. Only the 312a unit requires local power to supply programmable transmitters. Modules are networked over two-pair cable and the network connections are made using plugs and sockets for ease of installation. Each module has a connection for a local display to assist in the set up process.
________________________________________________________
IDAS SOFTWARE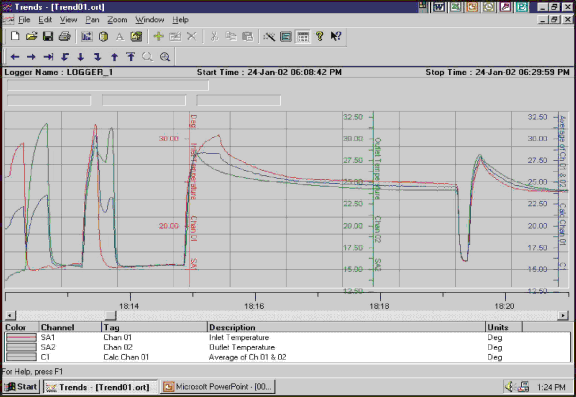 TYPICAL IDAS REPLAY SCREEN

By using the appropriate driver, IDAS can be used with both Sigma and IMPS data acquisition modules to monitor, log and display data from a wide variety of sensors. IDAS will automatically locate the different modules on a network and will support the configuration of inputs and outputs within the software.
IDAS software includes trend displays, alarm processing, a real time calculator, export to datasheets and a powerful configurable monitor to allow creation of customised graphic screens .
IDAS is compatible with Windows 10 and has full OPC (OLE for process control) connectivity. Internet based versions are also available, allowing users to monitor systems remotely
________________________________________________________